About Us
Learn about our company and contact us for any questions you may have
Chenomx is a software company based in Edmonton, Canada, offering a proprietary platform for generating, classifying, and interpreting metabolic information obtained from biological fluids using nuclear magnetic resonance (NMR) spectroscopy. The method is based on extensive spectral reference libraries of over 300 metabolites supporting 400MHz through 800 MHz NMR instruments. The library consists of both theoretical and empirical data which adjusts to the NMR field strength and sample conditions to match the experiment spectrum. Chenomx combines state-of-the-art spectroscopic processing for identifying metabolic markers with advanced algorithms for analyzing biological samples.
Chenomx's flagship software, Chenomx NMR Suite, helps scientists correlate metabolic responses with pathology, toxicity, drug efficacy, and genetics.
Contact Form
Legal Address
Chenomx Inc.
Attn:  David Tam
Canada
Mailing Address
Chenomx Inc
Edmonton AB     T5J 2G9
Canada
Phone: 780.432.0033
Fax: 780.432.3388
E-mail: info@chenomx.com
Newsletter
Receive software updates, application guides, and news from the Chenomx team.
Partners

The National High Field Nuclear Magnetic Resonance Centre, NANUC, was created in 1999 to serve the needs of the Canadian NMR community with public access to the highest commercially available NMR field at that time (800 MHz). Since its inception NANUC has provided the International NMR community with scientific and technical excellence to over 100 principle investigators from 40 institutions worldwide. Over the past 9 years NANUC has had every aspect of its operation and design copied by institutions and facilities around the globe.NANUC is the home of the University of Alberta's metabolomics initiatives, having hosted various independent research initiatives, a portion of the Human Metabolome Project and the Magnetic Resonance Diagnostics Group (now Centre). NANUC is also the chosen service supplier for 800, 600 and 500 MHz NMR support to Chenomx.

CanBiocin adheres to Good Manufacturing Practices (GMP), is a member of the National Animal Supplement Council, is designated within the Canadian Veterinary Health Product (VHP) regulatory program and is approved by the Association of American Feed Control Officials (AAFCO).

The Human Metabolome Project (HMP) is a $7.5 million Genome Canada funded project launched in January 2005. The purpose of the project is to facilitate metabolomics research through several objectives to improve disease identification, prognosis and monitoring; provide insight into drug metabolism and toxicology; provide a linkage between the human metabolome and the human genome; and to develop software tools for metabolomics. The project mandate is to identify, quantify, catalogue and store all metabolites that can potentially be found in human tissues and biofluids at concentrations greater than one micromolar. This data is freely accessible in an electronic format to all researchers through the Human Metabolome Database (www.hmdb.ca). In addition, all compounds are publicly available through the Human Metabolome Library (www.metabolibrary.ca)and DrugBank (
Distributors
Infocom Corporation, headquartered in Tokyo, was founded in 1983. Infocom is a comprehensive service IT company carrying out a wide range of business centered on the areas of medical services. In the field of biosciences, they have a strong emphasis on providing support for drug discovery researchers. They offer a variety of solutions including solutions to CCS, ADMET, data mining, statistical analysis, proteome and genome analysis.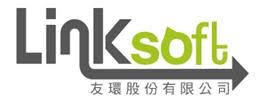 Founded in 2007, Linksoft is a professional distributor and reseller in Taiwan and China. As a professional software provider, Linksoft cooperates with global outstanding IT industries, reselling thousands of software includes Statistical Analysis, Development Program, Database Management, Network Security, Design and Edit software. Linksoft cultivates its mature service along Commercial, Government, Academic and Home users, with more than 500,000 customers in Asia.
Working for customer-oriented, Linksoft provides in time product information and decent first-line support to overcome the difficulties caused by long distance and different time zones. Linksoft aims at becoming a competent software distributor, evolving the valued service to meet customers demand and expanding the interconnected global businesses.

REACHSOFT, also known as Beijing HuanZhongRuiChi Technology Co., Ltd., is a leading software agency established in 2011. Specializing in research software solutions, REACHSOFT has partnered with numerous research and development companies. It's products span biomedical, statistical analysis, and simulation modeling fields, serving clients in education, research, multinational corporations, and government sectors.
With subsidiaries and branch offices across China, REACHSOFT provides efficient technical support, catering to customer needs. The company's goal is to be a competent software distributor, continuously evolving to meet customer demands. Homepage is: www.reachsoft.com.cn

Established in 2004, is a renowned distributor of leading-edge, easy-to-use and affordable scientific software tools pan India and neighbouring SAARC countries.
Our marketing and technical-support team work together with the clients to offer tailor-made solutions for their scientific software needs. Our operational excellence is derived from our responsiveness and over a decade of experience working on a wide range of softwares, platforms and technologies.
Scube India aligns with industry best practices of Quality Management Systems and is ISO 9001:2015 certified.
Privacy Policy
At Chenomx we recognize that privacy is important. This Privacy Policy applies to all of the products, services and websites offered by Chenomx Inc.
If you have any questions about this Privacy Policy, please feel free to contact us through our website or write to us at
Privacy Inquiries

Chenomx Inc.
C/O Parlee McLaws LLP
Canada
Information we collect and how we use it
We offer a number of services that do not require you to provide any personal information to us. In order to provide our full range of services, we may collect the following types of information:
Information you provide – When you request an evaluation or consultation, we ask you for personal information (such as your name, company and email address ).
Cookies – When you visit chenomx.com, we send one or more cookies – a small file containing a string of characters – to your computer or other device. No information is stored in these cookies.
Log information – When you access Chenomx services, our servers automatically record information that your browser sends whenever you visit a website. These server logs may include information such as your web request, Internet Protocol address, browser type, browser language, the date and time of your request and one or more cookies that may uniquely identify your browser.
User communications – When you send email or other communications to Chenomx, we may retain those communications in order to process your inquiries, respond to your requests and improve our services.
Affiliated Services on other sites – We offer some of our services on or through other web sites. Personal information that you provide to those sites may be sent to Chenomx in order to deliver the service. We process such information under this Privacy Policy. The affiliated sites through which our services are offered may have different privacy practices and we encourage you to read their privacy policies.
Other sites – This Privacy Policy applies to Chenomx services only. We do not exercise control over links from within our various services to other sites. These other sites may place their own cookies or other files on your computer, collect data or solicit personal information from you.
Chenomx only processes personal information for the purposes described in this Privacy Policy. In addition to the above, such purposes include:
Responding to your inquiries about Chenomx's products and services;
Sending marketing communications and newsletters based on your inquiries
Chenomx processes personal information on our servers in Canada. In some cases, we process personal information on a server outside your own country. We may process personal information to provide our own services.
Choices for personal information
We will not collect or use sensitive information for purposes other than those described in this Privacy Policy unless we have obtained your prior consent.
Most browsers are initially set up to accept cookies, but you can reset your browser to refuse all cookies or to indicate when a cookie is being sent.
You can decline to submit personal information to any of our services, in which case Chenomx may not be able to provide those services to you.
Information sharing
Chenomx only shares personal information with other companies or individuals outside of Chenomx in the following limited circumstances:
We need to share information with third parties to perform services on our behalf, such as contacting you in your time zone in your language.
We have a good faith belief that access, use, preservation or disclosure of such information is reasonably necessary to (a) satisfy any applicable law, regulation, legal process or enforceable governmental request, (b) detect, prevent, or otherwise address fraud, security or technical issues, or (c) protect against harm to the rights, property or safety of Chenomx, its users or the public as required or permitted by law.
If your information is currently being used to send marketing communications, you can opt out at any time. To opt out of receiving marketing communications from Chenomx, send an email to info@chenomx.com and ask to be removed from our database.
If Chenomx becomes involved in a merger, acquisition, or any form of sale of some or all of its assets, we will ensure the confidentiality of any personal information involved in such transactions and provide notice before personal information is transferred and becomes subject to a different privacy policy.
Please contact us at the address below for any additional questions about the management or use of personal data.
Information security
We take appropriate security measures to protect against unauthorized access to or unauthorized alteration, disclosure or destruction of data. These include internal reviews of our data collection, storage and processing practices and security measures, as well as physical security measures to guard against unauthorized access to systems where we store personal data.
We restrict access to personal information to Chenomx employees, contractors and agents who need to know that information in order to operate, develop or improve our services. These individuals are bound by confidentiality obligations and may be subject to discipline, including termination and criminal prosecution, if they fail to meet these obligations.
Data integrity
Chenomx processes personal information only for the purposes for which it was collected and in accordance with this Privacy Policy. We review our data collection, storage and processing practices to ensure that we only collect, store and process the personal information needed to provide or improve our services or as otherwise permitted under this Policy. We take reasonable steps to ensure that the personal information we process is accurate, complete, and current, but we depend on our users to update or correct their personal information whenever necessary.
Updating personal information
To update or change your information, send an email to info@chenomx.com and indicate what information you would like changed or updated.
Enforcement
Chenomx regularly reviews its compliance with this Privacy Policy. Please feel free to direct any questions or concerns regarding this Privacy Policy or Chenomx's treatment of personal information by contacting us through this web site or by writing to us at
Privacy Inquiries
Chenomx Inc.
C/O Parlee McLaws LLP
Canada
When we receive formal written complaints at this address, it is Chenomx's policy to contact the complaining user regarding his or her concerns. We will cooperate with the appropriate regulatory authorities, including local data protection authorities, to resolve any complaints regarding the transfer of personal data that cannot be resolved between Chenomx and an individual.
Changes to this privacy policy
Please note that this Privacy Policy may change from time to time. We expect most such changes will be minor. Regardless, we will post any Privacy Policy changes on this page and, if the changes are significant, we will provide a more prominent notice (including, for certain services, email notification of Privacy Policy changes).
If you have any additional questions or concerns about this Privacy Policy, please feel free to contact us any time through this web site or at
Privacy Inquiries
Chenomx Inc.
C/O Parlee McLaws LLP
Canada