Chenomx Core Functions – The Profiler
2 December 2015 admin Comments Off on Chenomx Core Functions – The Profiler Blog, Features and Functions
In this series, we explore some of the core functions of Chenomx Suite. In this edition, we're looking at the "Profiler" module. The Chenomx Profiler is used to identify compounds and quantify their concentrations based on data in an NMR spectrum. Key features include:
Comprehensive pH sensitive reference compounds
Computer assisted metabolite assignment and fitting
Spectral binning
Spectral overlays
Multiple file concentration exports
Detailed reference resources for library compounds
The 'Profiler' module lets you identify and quantify the contents of your mixture spectrum by comparing it to a compound library with hundreds of reference signatures.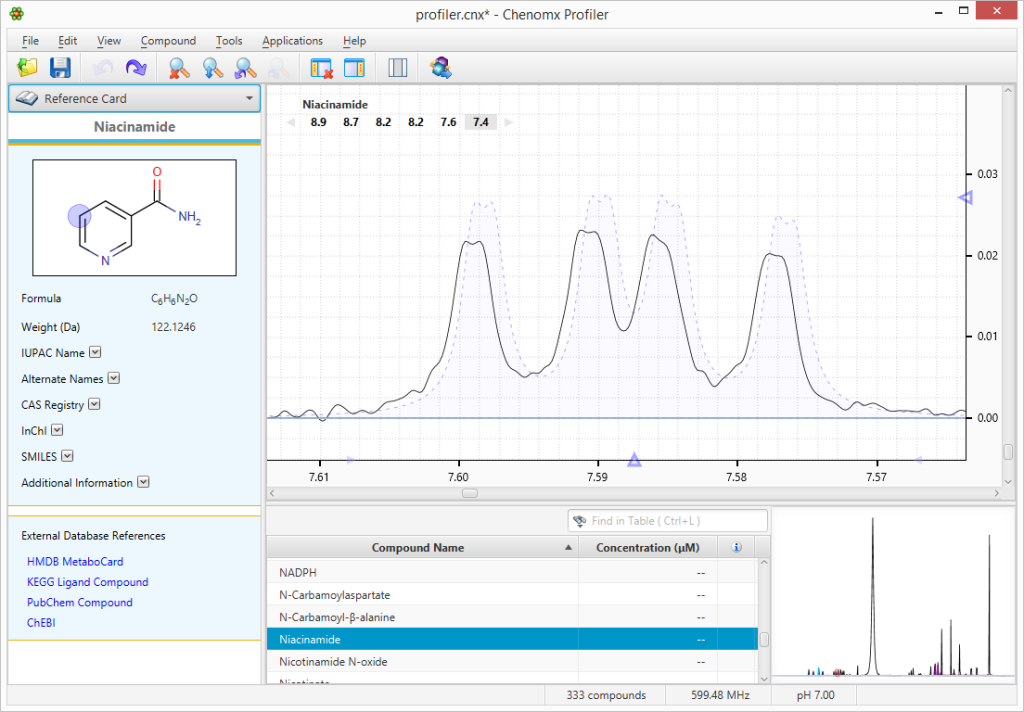 Analysis Tools
You can obtain the concentration of compounds in your mixture by matching Chenomx's compound signatures to the peak shapes in your spectrum.
Profiler contains a variety of tools to help you search through all available reference signatures and identify the components in your mixture.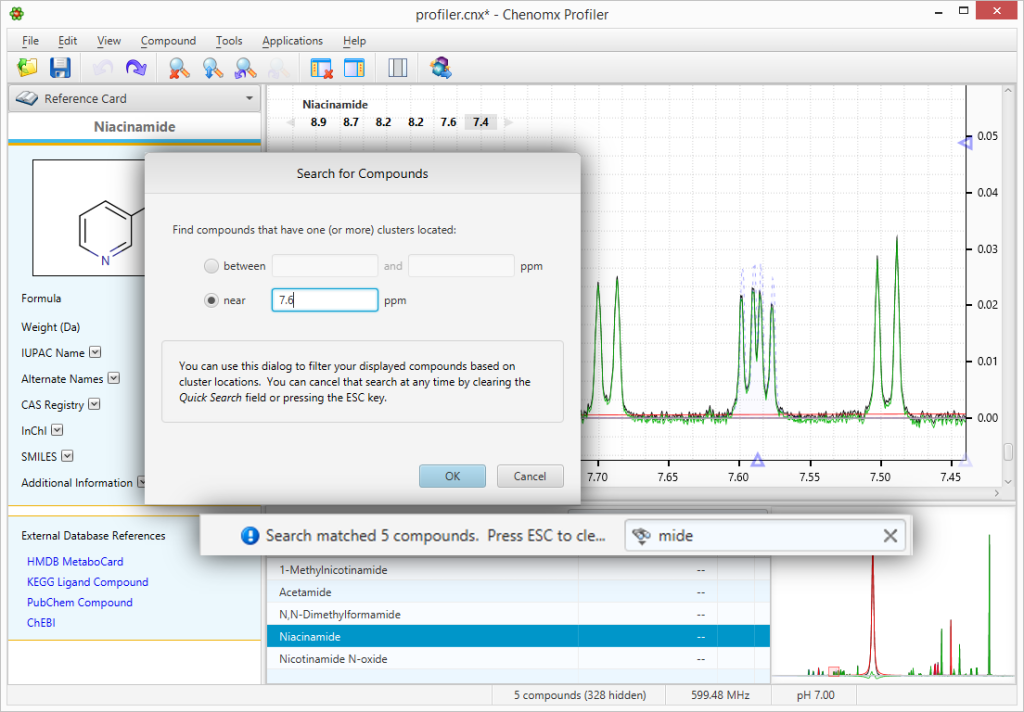 Spectral Overlays
You can use 'Overlay Lines' to compare your own spectra with each other. You can also give these overlaid lines an offset with the stacking feature.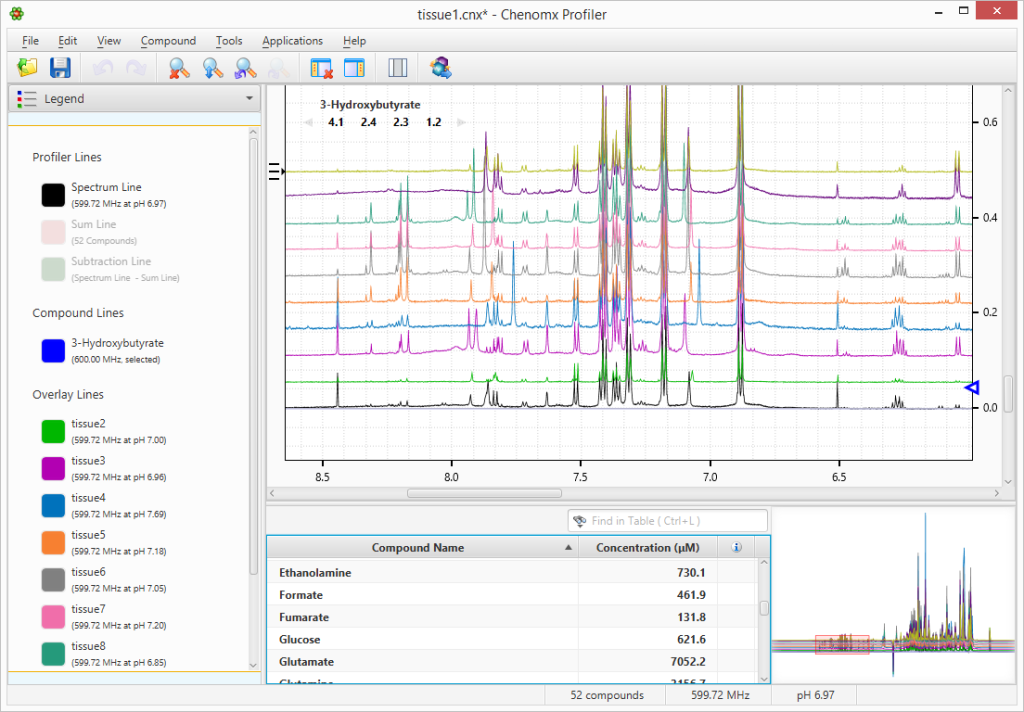 Data Export
Once you're finished profiling, it's easy to export your quantitative data for further analysis.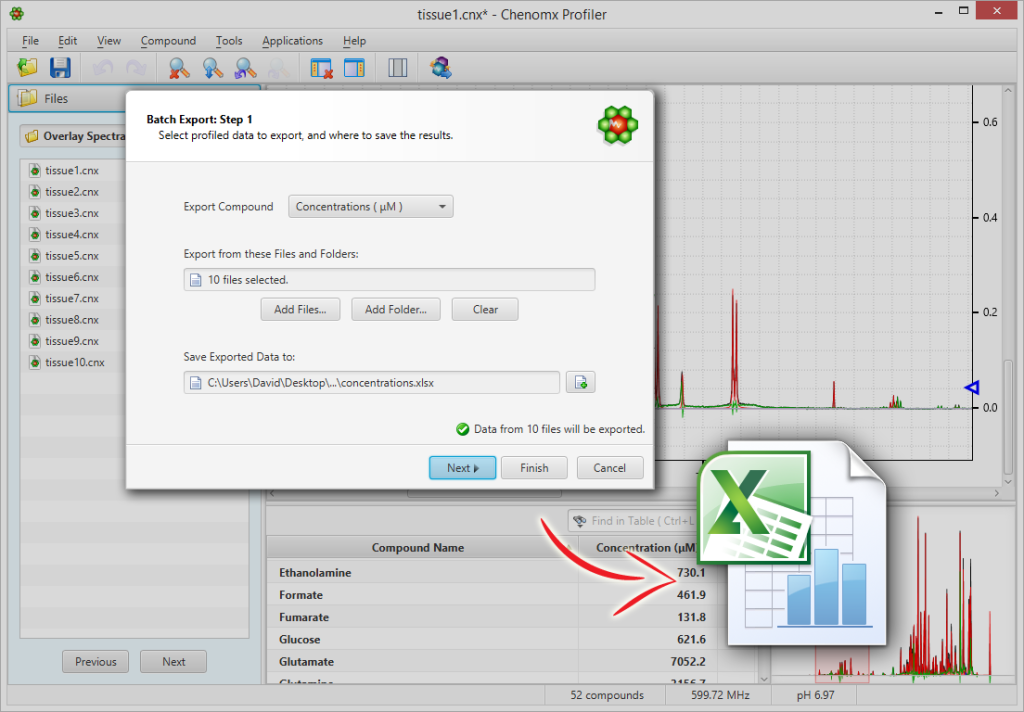 Spectral Binning
Profiler offers a number of binning options, including spectral binning (standard), targeted binning (based on a compound library), or residual binning (based on unmatched regions.)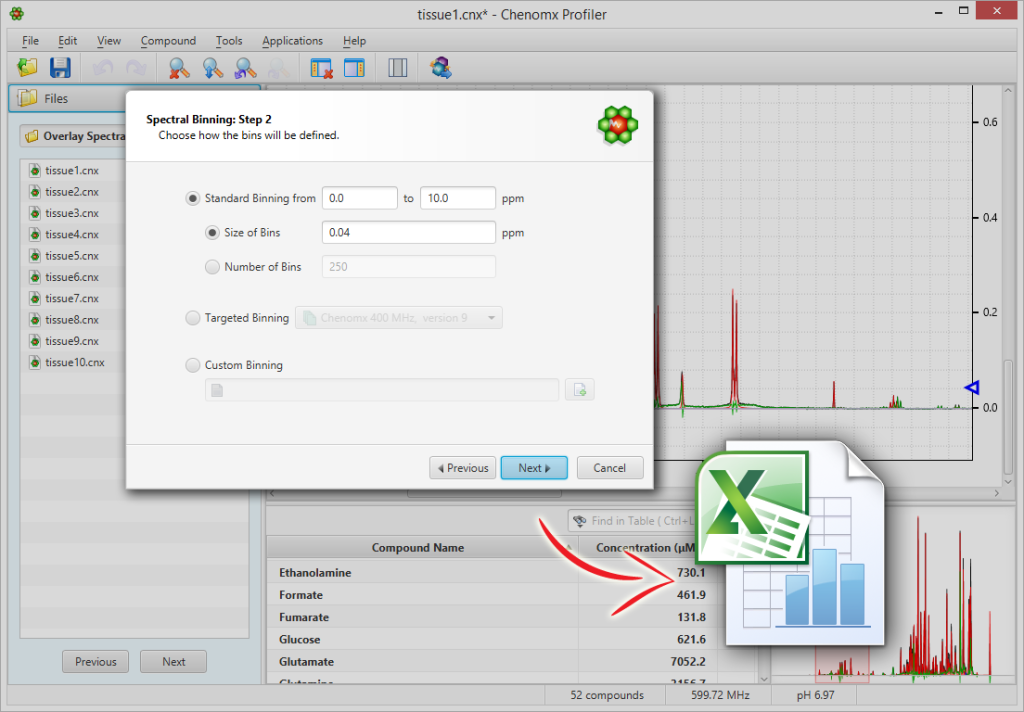 Batch Fit
Once you've assigned metabolites to one spectrum, you can use the batch fit tool to autofit multiple spectra with multiple metabolites.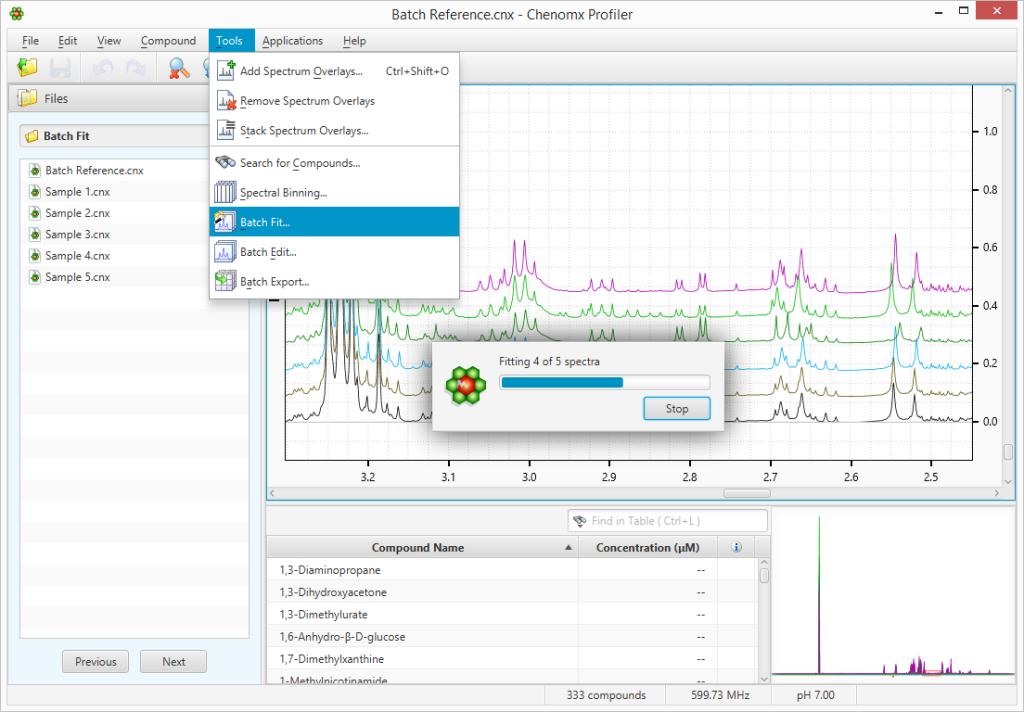 Thanks for reading and learning more about Chenomx. Check out our free demo and learn more about all the features included in our software.
Tags:
Like this article? there's more where that came from.